Order Flowers now for guaranteed delivery before Wray's visitation.
Wray Delbert Ogborne
Wray Delbert Ogborne, 95 of Russellville, went home to his Heavenly Father Thursday, November 11, 2021 at Arkansas Hospice River Valley Home in Russellville, Arkansas. He was born December 6, 1925 in Norwich Ontario, Canada to Herbert Ogborne and Katrina Cox. He was preceded in death by parents; four brothers Ron, David, Lloyd, and Grant. He was a member of Russellville First Assembly where he was also a member of RFA Choir. He served in the Royal Canadian Navy during WWII.
He is survived by his loving wife of 58 years Annabelle Ogborne of Russellville, AR and one son, Jeffrey Ogborne (Laura) of Ottawa, Canada.
His visitation will be Monday, November 15, 2021, 10:00 AM - 11:00 PM at Russellville Family Funeral.


Funeral service will be 11:00 AM Monday, November 15th, 2021 at Russellville Family Funeral. Pastors Chris Bradley, Mike Norberg and the Arkansas Assemblies of God District Superintendent Ronnie Morris will officiate. Arrangements are under the direction of Russellville Family Funeral.
In lieu of flowers memorial donations may be made to Russellville First Assembly; 124 East G Street, Russellville, AR 72801.
Wray's service will be live streamed through our Facebook page for the family and friends that will not be able to attend.
To plant memorial trees or send flowers to the family in memory of Wray Ogborne, please visit our flower store.
---
Guestbook
Dearest Annabelle,
Words cannot express how sad we feel to hear that Uncle Wray has joined the rest of the boys with grandpa and grandma. Please know that we will be praying for you during this time.. We would love to hear from you! Let us know if there is anything we can do! Lots of love and hugs, Helen, Cheryl, Peter, Hannah & Leah, Tyler and Ellie 💌
Cheryl Gruener (Ogborne) Wray's niece Nov 15 2021 4:20 PM
2 photos were added for Wray Delbert Ogborne
Misty Cupret Nov 15 2021 8:49 AM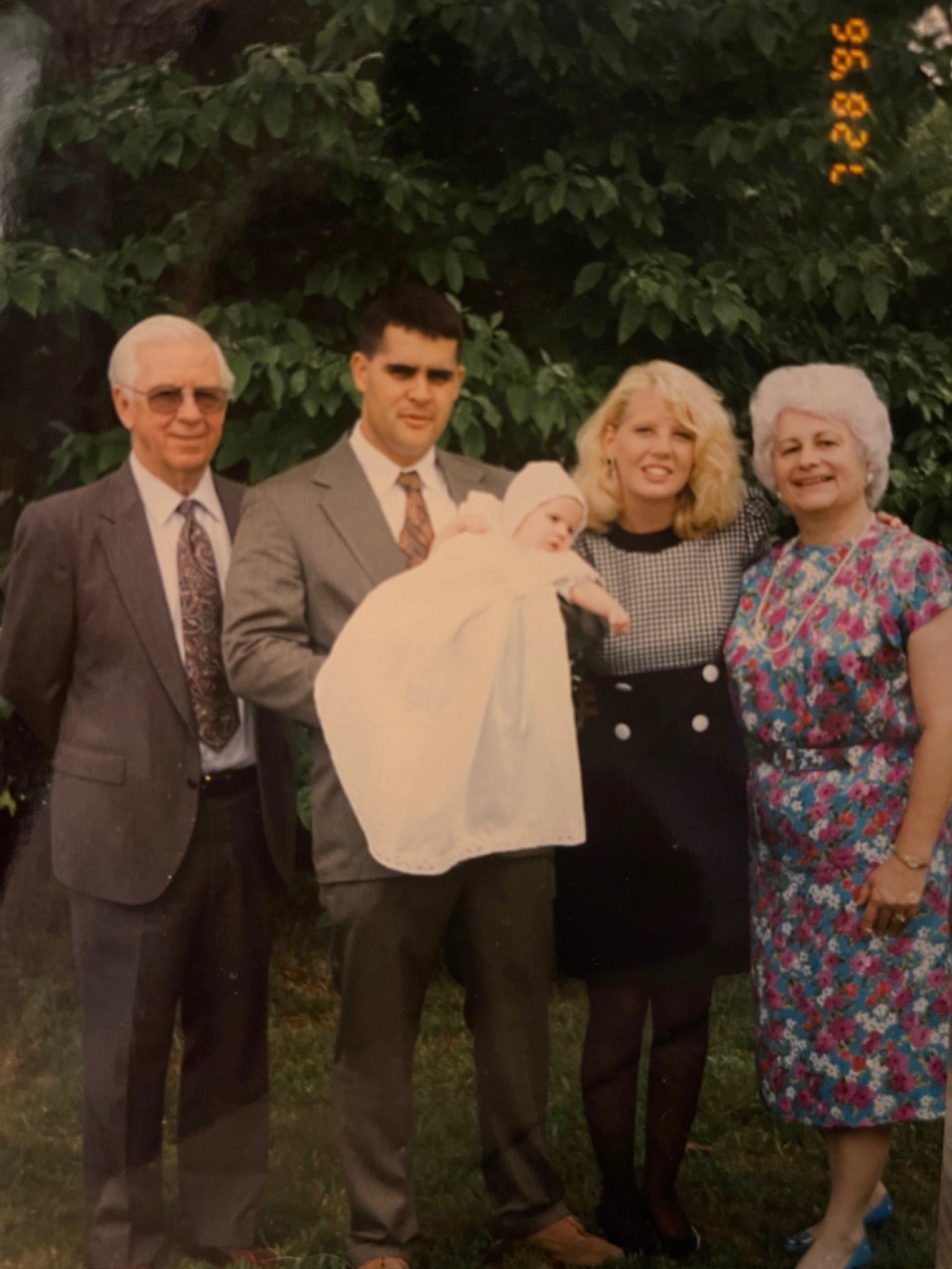 There are some people that come into a your life and leave a lasting impression on both your life and your heart and your life is all the better for it. Wray was that person for me. I'm so thankful that he was a part of my life when I needed his guidance the most and I am a better person because of it. I will miss him more then words can say but his memory will live eternally with me.
Misty Cypret Nov 15 2021 12:49 AM
So sad to hear of Wray's passing. Many fond memories of visiting Annabelle and Wray with my (now) wife Misty. He left an enduring influence in our lives.
Aaron Cypret Nov 14 2021 7:19 AM
I loved listening to Wray tell stories of his childhood. He will be greatly missed in our church. One day we will see him again!
Kerrye Swicegood Nov 14 2021 3:59 AM
Annabelle
Sorry to hear of Wray's passing. My thoughts and prayers are with you. May your 58 years of special memories comfort you in your loss.
Carole
Carole Agar Nov 13 2021 8:05 PM
Wray is singing in heavens Choir.
You will be missed in our choir but is singing in the heaven's choir.
Sandy Bradley Nov 13 2021 7:47 PM
Wray was always nice, a true gentleman. He was always pleasant to speak with. He and my mom have probably already seen each other in the heavenly realm by now.
Mark Darter Nov 12 2021 6:24 PM
Prayers for comfort during this difficult time. Brother Wray was a special man and will be missed by so many. He always had a smile for everyone. I will miss his Sunday morning hugs. Thankful he has reached his ultimate goal to be with his Heavenly Father and his loved ones who preceded him. My love and prayers are with your family at this time and please don't hesitate to call on me if I can help in any way.
Sue Finley Nov 12 2021 5:19 PM
Wray was one of kind! He loved everyone and was such a kind person to everyone. I loved the years singing with Wray in the RFA choir. He will be greatly missed! Prayers for the family!
Brent Drake Nov 12 2021 3:39 PM